Two-Day Combination Full Swing & Short Game School
8 a.m. to 4 p.m. both days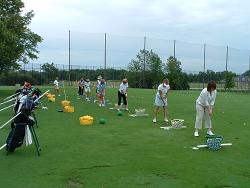 This unique program offers those who want to submerge themselves into more than one day of golf instruction the opportunity to have two great days of instruction with a combination of short game and long game techniques. Enjoy 2 full days of golf instruction that combine full swing and short game fundamentals. Each day includes 9 holes of golf with your golf professional emphasizing an on-course application of the days' lesson. This combination of our full swing and short game schools is the ultimate program that provides continuity in learning as the best way to improve. Get consistency in your instruction with these two-day schools focusing on the many areas of the golf game. Enjoy our round table discussion with the pros during our cocktail hour!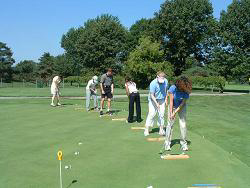 SIGN UP ...for two days of golf that includes...

* 16 hours of golf training
* Special Guest Speaker
* Complimentary 9 holes of golf with your LPGA Teaching Professional (2)
* Continental breakfast & lunch
* Round table discussion and cocktail hour with your pros
* "Full Swing Development"
* "Score Improvement"