Full Day Full Swing Golf School
8 a.m. to 4 p.m.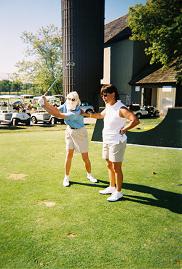 Our feature school for women provides extensive instruction in the main area of the full swing. Find keys to your swing success by focusing on individual swing development. Discover how to get more power with your golf swing by understanding efficient and effective techniques. Learn the importance of iron play and how to utilize your woods with more proficiency. Improve your golf course management by learning simple ways to develop a pre-shot routine and become fearless with your on-course application. Have all of your questions answered with a concluding round table discussion with your golf pros!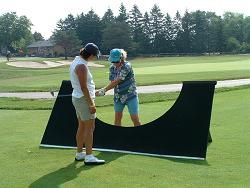 SIGN UP
...for a full day that includes...

* 8 hours of golf training
* Special Guest Speaker ("Control Golf Related Stress")
* Complimentary 9 holes of golf with your LPGA Teaching Professional
* Continental breakfast & lunch
* Round table discussion and cocktail hour with your pros
* "Full Swing Development"